All
Posted August 3rd, 2015 @ 9:33 AM by Brenda Konkel
In August mode, only 10 meetings, and of course 60% before 5:30.
Posted August 3rd, 2015 @ 7:16 AM by Brenda Konkel
Only 16 meetings, expect many additions this week.
Posted July 31st, 2015 @ 8:42 AM by Brenda Konkel
This is getting embarrassing. He's being irrational, contradictory with himself, lacks compassion and is just being mean, is coming up with silly solutions that don't work without talking to community stakeholders and ultimately, I'd bet it won't pass.
Posted July 29th, 2015 @ 6:35 PM by Matt Logan
With a promised audit of WISDOT in the works, now is a good time to reflect on how conservatives on Wisconsin's joint audit committee think about transportation.  I have spent a lot of time trying to understand the arguments conservatives make against pedestrian, bicycle, and transit facilities.  But each time I would crack one of […]
Posted July 29th, 2015 @ 9:06 AM by Brenda Konkel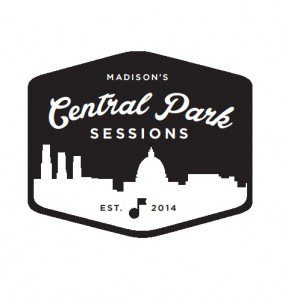 Hey, hey, hey! Buy your raffle tickets from Tenant Resource Center when you go to the Central Park Sessions this Thursday to see The Silk Road Session July 30th at Olbrich Park . . . did that say Olbrich Park, why yes it did! 5:00 pm– Caravan Gypsy Swing Ensemble, 6:30 pm— Dengue Fever and 8:30 pm —Hanggai (Inner Mongolia)
Posted July 28th, 2015 @ 9:46 AM by Brenda Konkel
At least what they were willing to divulge in open session in about a half hour. I was surprised they did anything in open session, since it was noticed for closed session.
Posted July 27th, 2015 @ 8:00 AM by Brenda Konkel
The city usually borrows for projects with 10 year payback periods, but they are looking at doing some projects with 20 year payback periods. When they do that there is a different process and a chance for referendum. Wonder if they will give us that opportunity for Judge Doyle Square?
Posted July 27th, 2015 @ 7:31 AM by Brenda Konkel
6 meetings this week, 2 after 5:30, 3 before 10am. Ever feel like these meetings aren't really for the public?
Posted July 27th, 2015 @ 6:44 AM by Brenda Konkel
Only 17 meetings this week (so far), only 2 start after 5:30, 6 start before 4:30.. Ever feel like they really don't want the public to attend?
Posted July 24th, 2015 @ 8:53 AM by Brenda Konkel
If you know someone who has been lost to violence and should be included in the mural, let people know ASAP. Thanks!
Posted July 24th, 2015 @ 8:22 AM by Brenda Konkel
Last night, county staff said on multiple occasions that they are still looking for a site for the day center. The are filing a conditional use for Martin St. (Town of Madison) and have no clue if Bellini's would work, so they are still looking if people have ideas. Got ideas?