Posted November 28th, 2017 @ 8:21 AM by Brenda Konkel
So hard to keep up with everything going on, so here's some things on my mind!
I'm involved in many organizations and often find myself competing with myself – so here's some things going on you might be interested in! My world's are colliding in this post . . . I usually keep them more separated!
TENANT RESOURCE CENTER
Giving Tuesday
TRC and Giving Tuesday! – Today, Tuesday, November 28th, Community Shares will waive the credit card fees for ALL ONLINE DONATIONS made to their member nonprofits through our online giving portal at bit.ly/Give2CSW. Tenant Resource Center is a member!
Like the workplace giving campaigns, 100% of all gifts will be passed on to our designated member nonprofits. Learn more about CSW's nonprofit members and their incredible work: bit.ly/CSWMembers
Hiring
Tenant Resource Center is hiring for two different positions! If you're looking for a job that pays at least $15 an hour, where there is never a dull moment and you help people with the most basic of needs – housing, then this is the job for you. It will make you laugh, it will make you cry, but you will know that you are making a difference. We will teach you the tenant-landlord law, so don't worry about that – you just have to be good with working with people, a great diversity of people . . . did I say, never a dull moment!
OCCUPY MADISON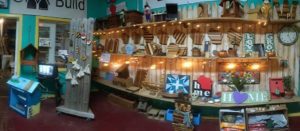 Be part of a ho-ho-homegrown solution to homelessness this holiday season! The OM Build – OM Village Tiny Homes: Occupy Madison, Inc holiday sale and silent auction will run:
* Saturday, December 2 from 10 am to 2 pm
* Sunday, December 3 from 11 am to 2 pm
The sale will feature a wide variety of unique holiday gifts made by OM residents and volunteers, plus a two-day silent auction with fabulous items from Art Gecko Shop, The Century House, Willy Street Co-op, Main Street Yoga, A Room of One's Own Bookstore, Change and more!
Get gifts for everyone on your list while enjoying refreshments and building community!
PROGRESSIVE DANE
Progressive Dane has several events coming up – tomorrow is our GMM and the Snowball is a few short weeks away!  Please take the time now to sponsor the Snowball if you are interested.  (We fixed the site if it didn't work when you tried!)  Election season is upon us and we are busy, busy, busy!  We'd love to see you at our upcoming meetings and events, and if you want to get more involved or want to sponsor the Snowball, please email brendakonkel@gmail.com.
November GMM
Wednesday, November 29th, 6:30pm at the Social Justice Center
Help us determine what should be in the County Board platform, hear how the city and county budget processes went, learn about the spring endorsement process, videotaping county board meetings, upcoming campaign school and our Snowball Fundraiser.
Snowball Fundraiser – Sponsor now!
Saturday, December 9th 3 – 6 at the Argus Bar and Grille (123 East Main St.)
Join Progressive Dane as we give this year's awards for the Kathy Schroeder Memorial Award and the David Austin Memorial Award!
All funds raised at the SnowBall will be used to support and elect Progressives who will fight for our issues:
– Housing for All
– Equal and Just Communities
– Ending Corporate Welfare at the Local Level
– Family Supporting Jobs for Dane County
Campaign School
Sunday, December 10th 1 – 5 at the Social Justice Center
For candidates and their campaigns. Learn about campaign roles, the campaign calendar, finances, fundraising, social media, lit design and more.
Spring Endorsement Meeting
Saturday, January 13th.  9am – ?? at the Social Justice Center
Endorsement Interviews for county board and school board. The elections committee will make recommendations for the full membership.
Categories:
|
Media