Posted April 11th, 2017 @ 8:15 AM by Brenda Konkel
Check out that map! Too bad they didn't provide that to the council and public BEFORE they passed the ordinance.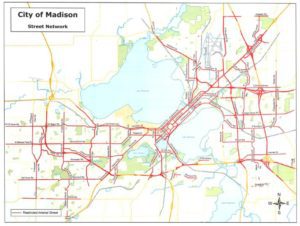 From the Homeless Services Consortium yesterday:
Changes to Madison General Ordinance 12.325, Entering or Staying on Restricted Highways, will be effective Monday April 10th. Last week Porchlight's Outreach workers engaged with individuals currently panhandling to educate them on the upcoming changes. If you have clients that may be impacted by this Ordinance please reach out to them.

Attached is a brochure law enforcement will be using to educate individuals. There will be printed copies of the brochure available at the next HSC membership meeting.
I wonder what the police did up til now . . . were they out educating people, or did they wait til the day it went into effect? Hmmm . . . I think the brochure just got completed last week . . .
Categories:
|
Media