Posted July 10th, 2014 @ 11:11 AM by Jeff Simpson
If you have not heard by now, one of Scott Walkers closest allies, Cynthia Archer, was recently promoted to a civil service job where she received an almost 12% raise and is making $31,000/yr over her predecessor.
To make matters worse, she was "promoted" to this job despite the fact that she did not apply for it and 7 other people did.
While the Public defenders office, and Tommy Thompson's daughter Kelli(who had a hand in the hiring), tried to pretend there was no cronyism involved, Chris Rickert came up with a scoop today that proved beyond any doubt that this job is strictly meant to keep Ms. Archer quiet while Scott Walker pursues his next job.
Worth noting is that former Walker inner-circle member and longtime government bureaucrat Cindy Archer's new gig is helping to save the state money.

Transferring from administrative services director in the State Public Defender's Office to the office's chief information officer came with an 11.7 percent raise, or 31 percent more than what the old IT director made.

But because Archer's old position is remaining vacant for now, SPD spokesman Randy Kraft said, "the agency will realize salary savings."
Cindy Archer was so valuable of an employee, performing such important duties at her $101,121/yr job, that her previous job will now go unfilled.
That is until Kelly Rindfleisch can get her application filled out!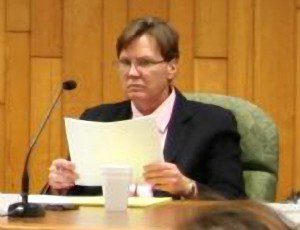 Categories:
|
Economics
|
Local Purchasing
|
Media
|
Obnoxious
|
Political Advertisements
|
politics
|
Scott Walker
|
Wisconsin
|
Wisconsin Governor
|
Wisconsin State Journal