Posted June 21st, 2014 @ 10:29 AM by Jeff Simpson
One of Monona Grove's own needs your help: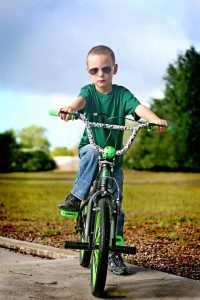 During these last few weeks, we learned Bryce has cancer – Ewing's Sarcoma.
Description
Ewing's Sarcoma is a very rare cancerous bone tumor that affects children, it is so rare that only 200 cases are reported each year. It is not an inherited cancer, it occurs after birth and no one knows why.

The treatment Bryce will receive will cover a minimum of 9 months or longer, consisting of chemotherapy, surgery and perhaps more. The tumor will be removed from the body after chemotherapy with the hope that the limb can be saved and that the tumor does not destroy the arm.

Bryce is receiving treatment at the American Family Children's Hospital in Madison, Wisconsin.

This Facebook page is dedicated to Bryce, to his family and friends who are all "Being Brave with Bryce." We hope to include you in a long journey to recovery for Bryce.

There will be two fund raising events held to assist the family with extensive medical bills. The first event will be held on July 12, 2014 and will consist of a volleyball tournament held at the Black Bear Inn, located in Cottage Grove, Wisconsin. The second event will be held on September 29, 2014 and will again be held at the Black Bear Inn and will be a Euchre tournament and silent auction.

If you would like to contribute a monetary gift, please write your check to "Benefit of Bryce Abbott," and mail to Wisconsin Bank & Trust, 580 N. Main Street, Cottage Grove, Wisconsin 53527.

If you wish to contribute with a silent auction item please let us know.
"Like" Bryce's facebook page here!
Volleyball Flyer
If you can, please donate here!
Plus, lets Stand Up To Cancer!
If you know a family affected by cancer, tell them to contact Camp Kesem!
Cancer Sucks, and it even sucks more when you have to worry about how you will pay for the necessary treatments to fight and beat it!
Together we can all win!
Thank you!
Categories:
|
Childcare
|
Media
|
Paid Sick Leave
|
politics
|
Schools
|
Wisconsin State Journal