Posted May 19th, 2014 @ 11:57 AM by Jeff Simpson
"Not paying fairly, not giving a job because you are only looking at how to make a profit, that goes against God." Pope Francis
Madison's Annual Bratfest will have a new flavor this year, a fifth stage sprinkled with a dose of "Christianity".
The festival's turn toward faith mirrors that of Tim Metcalfe, a co-owner of the grocery stores that sponsor the event. Last year, he attended Lifest, the large Christian music festival in Oshkosh.

He went thinking he'd pick up some practical tips, like how to configure a sound system and where to park food trucks. Instead — or in addition to — he got religion.

"I think God was always in my heart, but I didn't have a relationship with my faith," he said. "I wasn't attending church. This changed everything for me. It was my moment. Afterward, I drove home and said, 'What do I do with this?' 
As a Christian myself, I have no problem with Bratfest bringing in a religious stage,like all music, some Christian rock I really enjoy and some no so much. What I do not enjoy though is extremists trying to pass themselves off as mainstream under the guise of religion and having public forums to do so. Unfortunately that is what is happening with the newest stage.
Bob Lenz, the founder of Lifest, is among those scheduled to speak at this year's Brat Fest (5:30 p.m. Saturday). He is a former youth pastor who gives inspirational speeches across the country.

Lenz is closely linked to the "Stork Bus" movement, an effort based in Colorado Springs that parks buses outside abortion clinics and offers free ultrasound images to pregnant women. He just completed a 40-day tour on behalf of Stork Bus in which he spoke at 25 rallies.
Not sure yelling at women as they enter planned parenthood, mimics Jesus's teachings.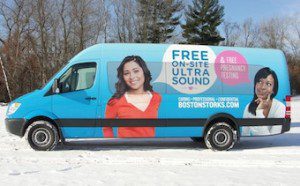 Even though Mr. Lenz just returned from a 40 day journey, through 25 different cities to yell at women entering planned parenthood, his appearance at Bratfest will have nothing to do with that. Afterwards you can grab a couple no fat Johnsonville brats!
One of the attractions of bratfest is that charities can work it for a donation to their charity and local "celebrities" also serve brats. This year, thanks to Mr. Lenz's appearance some of the locals are choosing to pass on attending.
While I applaud them taking a stand, I would ask why would you serve for a union busting, anti-labor company like Metcale's to begin with?
While I am no expert, my suggestion would be that if you want to show how you have found religion, maybe the best place to start is treat your workers fairly.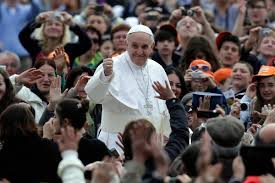 Categories:
|
Defend the Wisconsin Idea
|
Economic Development
|
Economics
|
Labor
|
Lisa Subeck
|
Madison
|
Media
|
Where is the progressive agenda?
|
Wisconsin