Posted April 14th, 2014 @ 7:32 AM by Jeff Simpson
One of my favorite charities – Camp Kesem – UW Madison, is having their annual fundraiser – Make the Magic.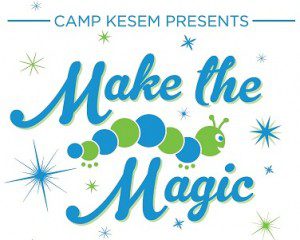 Make the Magic is our only annual fundraising event. At this event, we also hope to spread the word throughout our community to tell more people about Camp Kesem!
When?
Saturday, April 26, 2014 from 5:30pm to 9:00 pm
Where?
The Crowne Plaza Hotel
4402 East Washington Ave.
Madison, WI53704
Why?
Because it costs $500 to send just one kid to camp–and we're sending over 106! Not only do we need to raise money for our 2014 camp, but we also need funding to support our yearlong efforts to provide services for our camp families and to continue to make camp better every year.
Who?
YOU! And anyone you know who you think would be interested.
How?
Purchase your ticket–including a formal dinner, entertainment and fun–HERE!
Questions?
Email ckuwmadison.mtm@campkesem.org.
Camp Kesem is an amazing organization run strictly by UW-Madison College students. They have helped my family out tremendously. If you are looking for plans for Saturday night – plan on attending Make the Magic!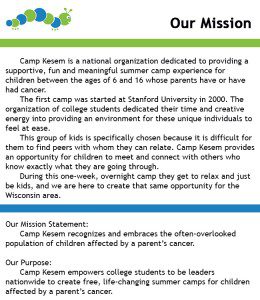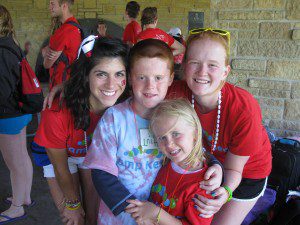 Categories:
|
Community Events
|
Defend the Wisconsin Idea
|
Economics
|
Environment
|
Fantastic
|
Madison
|
Media
|
Music
|
politics
|
Scott Walker
|
Solidarity
|
Spring 2011 Elections
|
Success
|
Wisconsin
|
Wisconsin State Journal