Posted December 5th, 2013 @ 11:13 AM by Brenda Konkel
Also in Eugene, is something that will look more familiar to Madison . . .
These were the only encampments with no fences.  The one camp is located by the federal court house, they are on federal land. They have a pending lawsuit that it sounded like allowed them to be there. They were having a bad day as the weather (wind) was being difficult and they were reorganizing and they kept apologizing for things being so messy. This encampment seemed to be more activists than homeless, but again, we only got a very brief glimpse of their life on the front lawn of the federal building. We asked them why the different encampments and they said they wanted 15 people in several encampments throughout the city.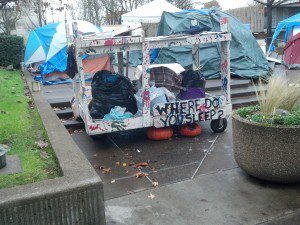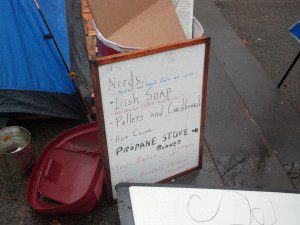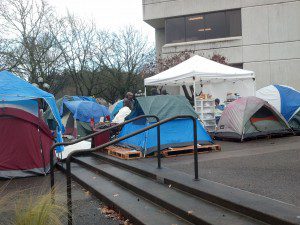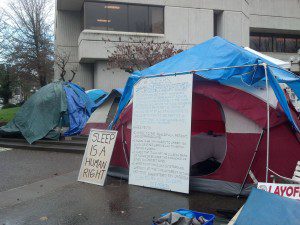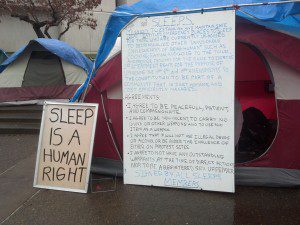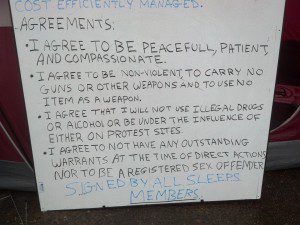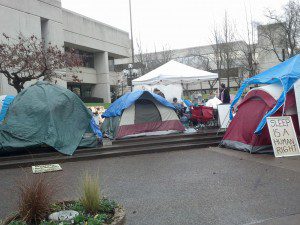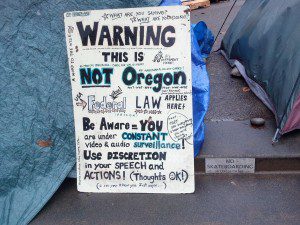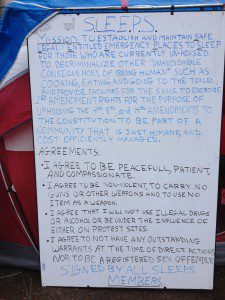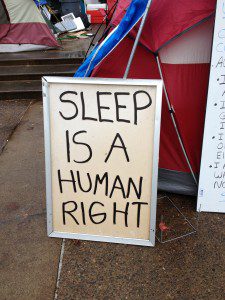 Not sure where the number 15 was coming from, but on the news, they were announcing that a nonprofit was going to be taking over and 15 people would be relocating what sounded like Whoville.   I suspect it might be a government ordinance – more research needed.  When we visited Whoville they had been visited by the city and the city had put up signs saying they could not camp there.   The signs were oddly placed and hard to read way up high.  On the news, the residents of the camp were asking where everyone else, beyond the 15 approved to move to a new spot, would be staying. As seems typical, there was no discernible answer to that question.  This encampment more closely resembled some of the Occupy Madison encampments.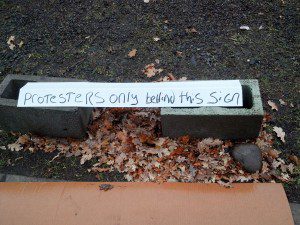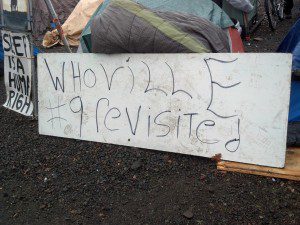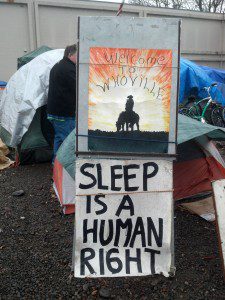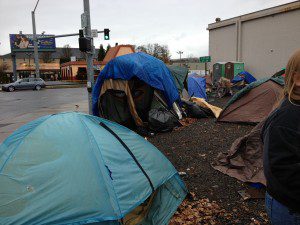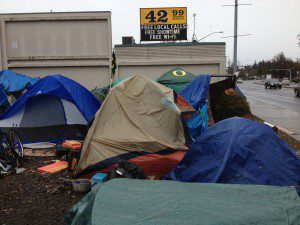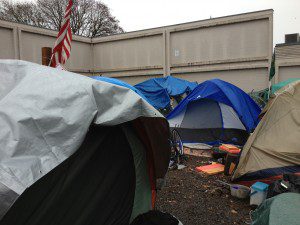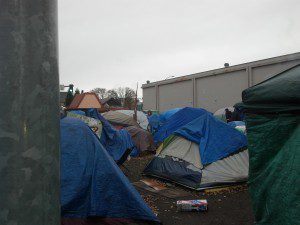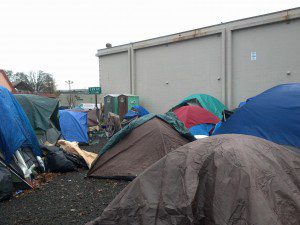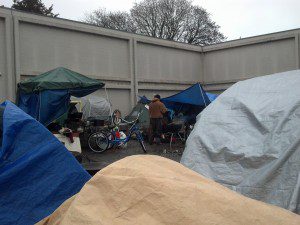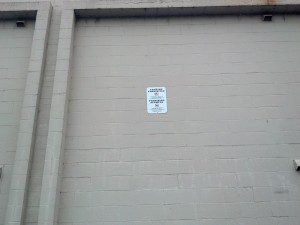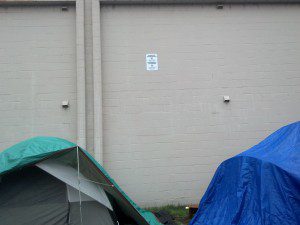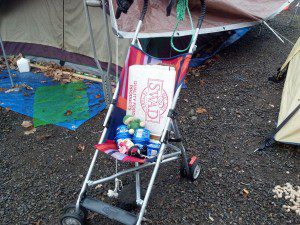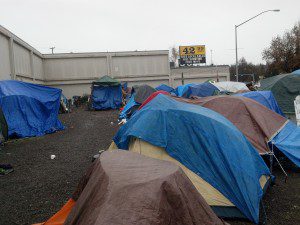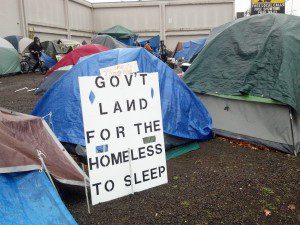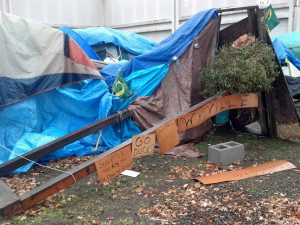 Categories:
|
Dane
|
Madison
|
Media
|
Wisconsin