Posted February 1st, 2013 @ 8:10 AM by Brenda Konkel
You too could have paid $200 to have a pie thrown at me . . . yes, pictures below.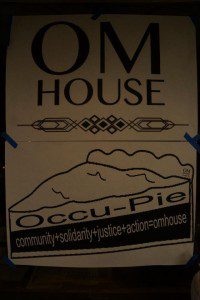 The GREAT NEWS! We raised nearly $15,000 with the help of everyone below! Yes, $15,000 in less than a month! Combine that with a generous donation and we are up to $46,500 in less than 2 months of being incorporated. If you want to donate and help us continue this great start, you can send checks to 30 N Hancock St., Madison, WI 53703 or donate on-line.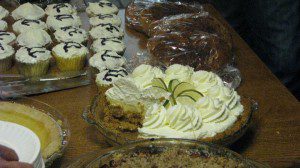 THANKS TO OUR SPONSORS AND DONORS
Lalonnie Odebrecht
Barbara Chusid
Jen Thomspon
Leland Pan
Jerry Bollig
Brian Lavendel
Joel Gosse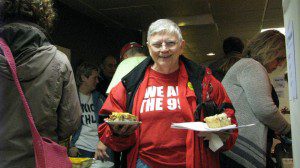 Sarah Wagner
Jennifer Jindrich
David Newby
Howard Cohen
Greta Hansen
Jan Sternbach
Renee Rice
Steve Burns
Susannah Tahk
Brenda Konkel
Jacque Pokorney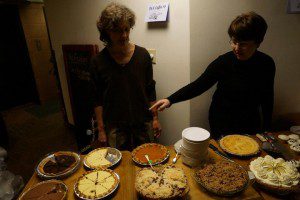 Heidi Wegleitner
Don and Marj Passman
David and Mary Wandel
Mike McCabe
Marilyn Feil
James Reeb Unitarian Universalist Congregation
Coco Bustamante
Dace Zeps
Janet Parker and Walter Novash
W. A. Feyereisen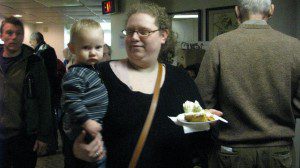 Semedrian Smith
Megan and Eric Rothstein
Louise and Florian Smoczynski
Stephanie Moritz
Susan Moen
Susan Breckenridge
Erica Lopez
Debra Vandenbroucke
Briggs Law Office
Debra Jepsen
Rebecca Kirkland
Karen Darcy
SPECIAL THANKS TO CAROL WEIDEL AND THOSE WHO HAVE GIVEN IN MEMORY OF DAN ROBERTS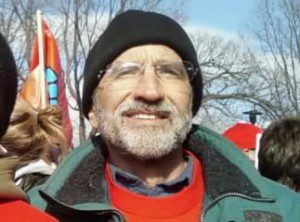 Nick and Karen Baldarotta
Ann McNeary
Robert Conway
Sheila Guilfoyle
Lynne Weborg
James and Nancy Hurley
Diane and Kerry Pacuette
Judith Brown
Pat DiBiase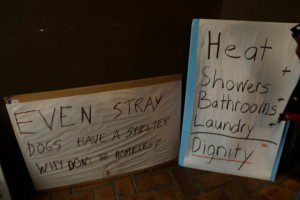 Marciann Wilson
James Sturm and Mary Jo Schiavoni
Gail and Victor Scherer
Steve Edelstein
Annie Habel
Keith and Isabel Steffen
Adam Schesch and Tracy Surprise
John Roberts
Connie Palmer and Charles Smalley
Natasha Pierce
Arlene Silveira
Joy Redmon
Larry and Rosemary Nelson
Beth Harper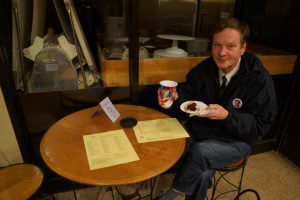 Fire Fighters Local 311
Francine Horton
Kendra and Jerry Tutsch
Linnea Anderson
Charles and Joann Kilgore
Supervisor Ronn Ferrell
Ledell Zellers
Mary Anglim
Socialist Party of South Central Wisconsin
Brenda Konkel
Heidi Wegleitner
Jacque Pokorney
Chris Miller
PERSA (Professional Employees in Research, Statistics and Analysis) – Elenor Cautley, Ed Mason, Torrey Nelson, Audrey Nohel, Laura Stephenson, Karin Wells
THANK YOU TO ALL OUR PUBLIC SUPPORTERS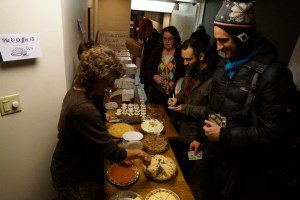 Kevin J Corcoran and Myrna C Ulrich
Chaous Thatcityworker Riddle
Jen Thompson
Will Gruber
Judy Karofsky
Brenda Konkel
Susannah Tahk
County Board Supervisor Ronn Ferrell
Dr. Jay and Sabrina Gold
Bruce and Donna Wallbaum
Tami Miller
Jacque Pokorney
Craig Spaulding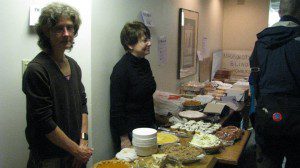 Edward Kuharski
David Wandel
Lucy Ebisch Gibson
Anne Lyttle
Sasha Alessa Troha
Odysseas Ladopoulos
Peregrine Forum of Wisconsin
School Board Members Arlene Silveira
County Board Supervisor Heidi Wegleitner
Thomas J. Mertz
Callen Harty
Jess Anderson
Camille Lore
Whitney Harmes
Ben Manski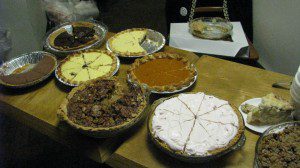 Dace Zeps
Damon Terrell
Marilyn Feil
Martina Rippon
Margaret Caldwell
Donna Asif
Oma Vic
Beth Alexander
Jan Sternbach
Marivic Valencia
Frieda Schowalter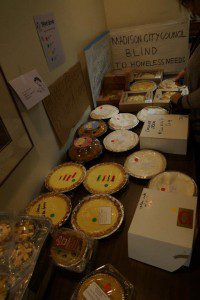 Harriet Roawan
Gregory Walter
Sue Breckenridge
Larry Sellnow
Anita Fox
Michelle Champeau
Connie Geier
Deborah Baily
Wendi Kent
Jay Mueller
Franzine Gies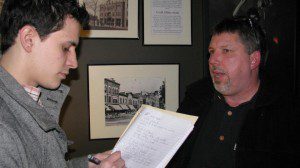 Hallis Mailen
Peter E Johnson
Dr. Sara Johann
Rita Meuer
Margaret Stumf
Stephanie Leigh
Rivkah Freund
Amanda Marsh
Kellie Profitt
Stephanie Krislov
Barbara Eisenberg
Jessica Reed
Socialist Party of South Central Wisconsin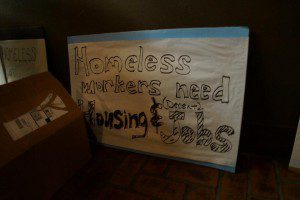 CJ Terrell
Cina Family
Denise Mohr
Charles E Ashton III
Anne Reynolds
Renee Ric
Brian Lavendel and Kimberly Wilson
Shannon Frey
Susan Pastor
Sarah Manski
Sheriff David Mahoney
Meg Rothstein
Damon Terrell
Autonomous Solidarity Organization
Norm Littlejohn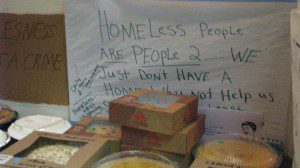 Michele L. Doolan
Maria, Jim and Sierra Powell
Rebecca Kirkland
Isabel Simonetti
Aaron Crandall
Carol Springman
Arianna Norris-Landry
Tia Nowack
Anneliese Emerson
Erica Lopez
THANKS TO SOME SPECIAL VOLUNTEERS
Ed Kuharski, Architect
Tobi Silgman, Realtor
Dacy Haber, Solidarity Realty, Realtor
Juscha Robinson, Attorney
Al Bachman and Chris Quandt, Bachmann Construction
Pete Ostlind, Development Consulting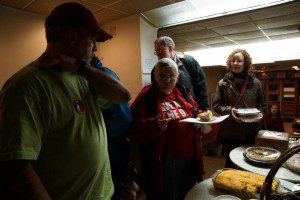 Amy Mondloch, Fundraising Consulting
Sasha Alessa Troha, Volunteer and Event Coordination
Chaous Thatcityworker Riddle, Volunteer and Event Coordination
Bruce Wallbaum, Business Consulting
Craig Spaulding, Fundraising Consulting
Chad Thompson, Property Management Consultant
Combustible Trio, Music
Wendy Kent, Bake Sale Expert!
Leslie Peterson, Photos
Nicole Desautels Schulte, Photos
MOST IMPORTANTLY, THANKS TO THE VOLUNTEERS THAT MADE OCCU-PIE HAPPEN!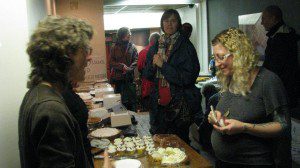 Sasha Alessa Troha
Hot Toddy Endres
Nadine Wright
Susan Cohen
Donna Wallbaum
Ryan Wherley
Kay
Oscar Peterson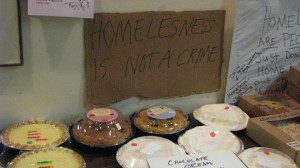 Odysseas Ladopoulos
Wendi Kent
Lance Link
Dorothy Gullickson
Amy Mondloch
Meg Rothstein
Camille Lore
Chaous Riddle
Allen Barkoff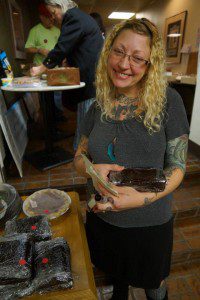 Noah Phillips
Luca Clemente
Benjamin Pierce
Corrie Cronson
Melissa Smith
All the pie and goodies bakers!!!!
(Sorry I don't have a complete list at the moment! There are so many!)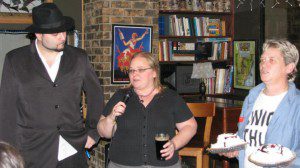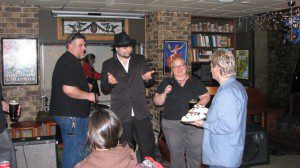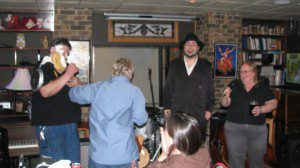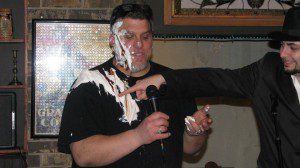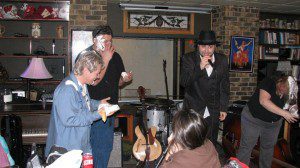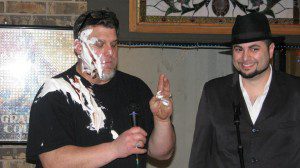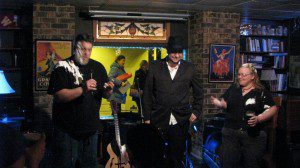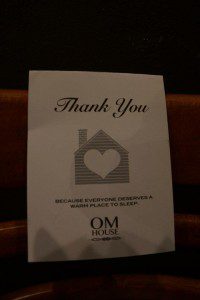 Categories:
|
Media