Posted October 28th, 2012 @ 2:10 PM by Brenda Konkel
Existence, not Resistance.
Campground are closing.
All summer long, we looked for another legal option for those who can't get into shelter.
- Women's shelter has been turning people away when they have more than 35 people
- Many men have no days left in shelter (60 day limit)
- Families have a waiting list that has been 12 – 20 families long and the warming shelter has been full.
- One guy who stopped by last night couldn't get into shelter cuz he missed his bus after work and got there too late and couldn't get in.
We found nothing. Nothing legal, that is.
So, as of 7:00 last night, we returned to 800 E. Washington Ave. 7 homeless people and 6 others slept outside in tents last night. More joining us tonight.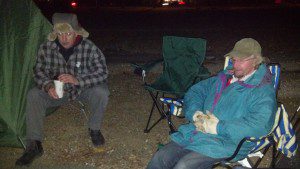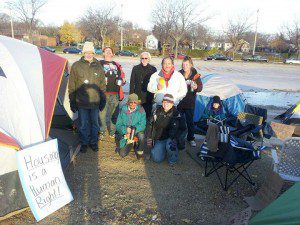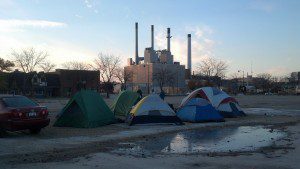 Police stopped by this morning and after discussions, decided that we could stay and that we should "stay warm!". Captain Gloede will be talking to us in the morning.
Occupy Returns! Out of necessity.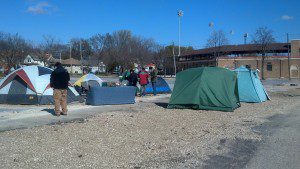 Existence, not Resistance.
Categories:
|
Madison
|
Media