Posted September 20th, 2012 @ 11:13 AM by Jeff Simpson
Madison Radio Hate sqwuacker Vicki Mckenna, appears to be trying to bring back the Monkees song from 1986. Which is actually a nice change of pace to only br brought back to 1986m since usually the republicans want to take us back to the 1920′s.
Here is Vicki's current version of the old hit song!
That was then: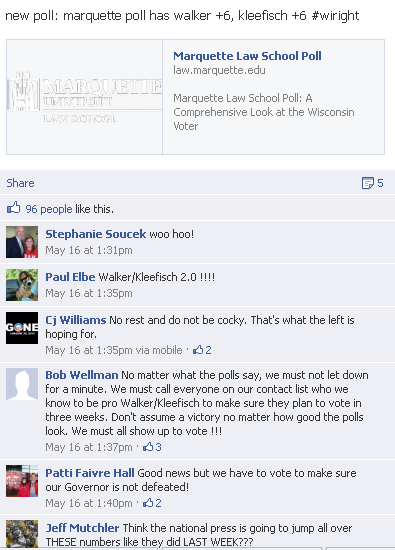 This is now:

Same poll, Vicki Pyzinski loved in May now only gets talked about by "media muppets".
Its only fitting she would bring back the Monkees, they pretended to be a pop band while Ms. Pyzinski pretends to be an entertaining talk show host!
Categories:
|
Better Government
|
Education
|
elections
|
Media
|
Obnoxious
|
Polls and Poll Results
|
Tammy Baldwin
|
The Media
|
Wisconsin
|
Wisconsin Governor