Posted June 12th, 2012 @ 7:26 AM by Brenda Konkel
Ok, so apparently, some homeless and low-income people drink cooking sherry to get drunk. Given that what is in it and it apparently takes terrible, one might ask, why?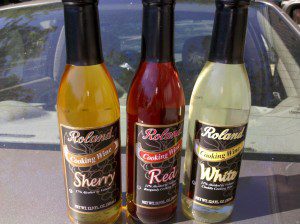 I had heard people complaining about other people who drink cooking sherry and how they get really drunk and stupid on it. And how it had some other physical impacts on people drinking it. And, I had heard about how terrible it tastes. And people were trying to figure out why people were drinking it. Well, I did a little research. Brian G, seeing the cooking wines and sherry in my car, had to ask why and he helped me finish up the research, so thanks to him as well. Here's the deal. Turns out, you can buy 3 bottles of cooking sherry or wine for $7.77 or $2.59 a piece.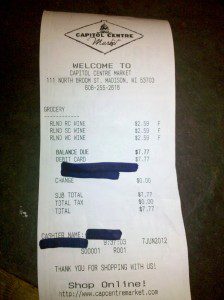 Cheap, sure, but given that the red and white cooking wines have 12% alcohol in an approximately 12 ounce bottle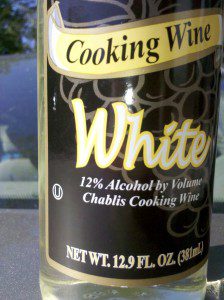 it seems like you might just go get a cheap 12 pack . . . or 30 pack and get a much better deal.
The issue is that cooking wines and cooking sherry are not considered alcohol at the grocery store. They are considered food, so you can go to the grocery store and buy them with your Quest card (food stamps). In fact, the cooking sherry and wines are not in the alcohol section, they are with the salad dressings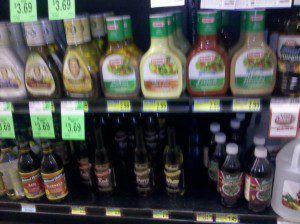 (By the way, one outstanding question I have is if you can buy them after 9:00 at night? Have to remember to try that. I would guess not, but I'm not sure given it is "food".)
Anyways, the cooking sherry is the preferred item, because it has 17% alcohol in the same sized bottle. But it also has an even higher salt content. The wines have 8% of the recommended daily allowance for salt. Sherry had 230mg or 10% and there are 13 servings per bottle.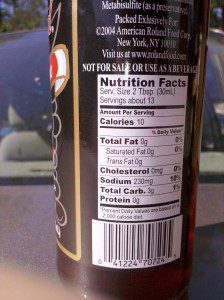 Can you imagine drinking a few bottles of this stuff and how high it would raise your blood pressure?
In order to drink the stuff, they mix it with mountain dew or other soda. I can't imagine that really covers up the taste of all that salt, but I haven't gotten anyone to agree to try drinking it with me. Tho, I have heard a few people tell me they tried drinking it in high school and it does, indeed, taste terrible. But that doesn't seem to stop anyone, check out how empty the shelves were around 9:30 in the morning, there is about a case of the stuff cleared off the shelves (from the night before?)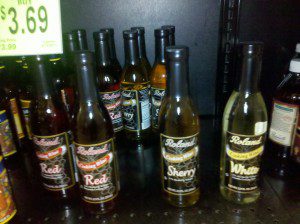 One last item of interest. When meeting with Mayor Soglin he indicated that Capitol Centre Foods say that they have to sell it. I'm not sure what the question was, but I am guessing that this means that if they sell it to the public they have to sell it to people with Quest cards, which would make sense to me, but can't they just pull it from the shelves entirely and not sell it at all, irregardless of how people pay for it?  I can't imagine they are REQUIRED to sell it to take the Quest card.
Then again, I guess this is not appropriate to suggest, because it is "bad for business", since they seem to be selling quite a bit of it and must be profiting from it.  All hail the almighty profit!
Um . . . if you want to contact them and ask them to be good corporate citizens, you may do so here:  manager@capcentremarket.com
Categories:
|
Madison
|
Media